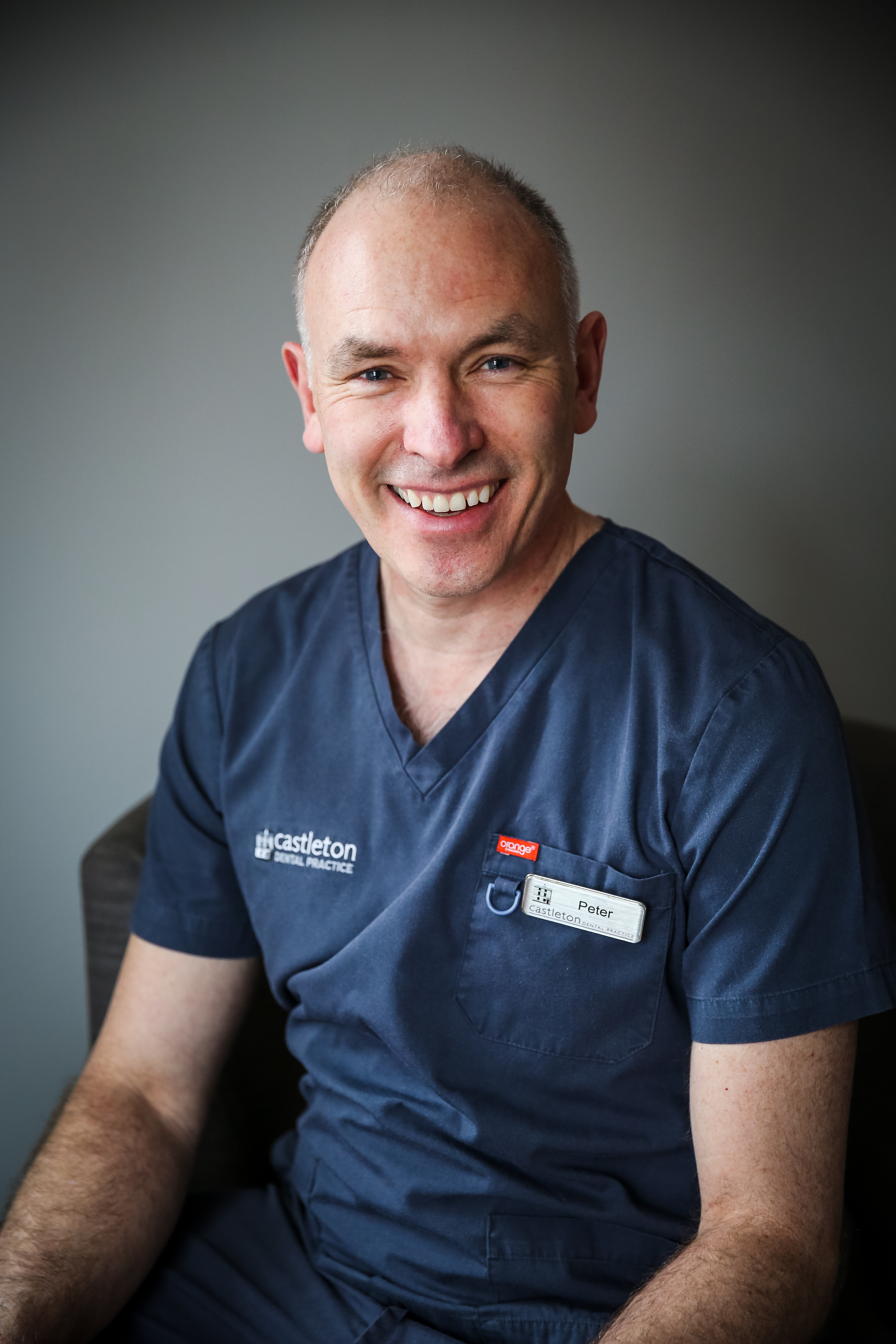 Dr. Peter Johnston
Practice Owner
GDC Reg: 67704
Peter Johnston is our principal dentist and owner here at Castleton. Having taken over the partnership in 1998, there is no denying Peter has experience on his side.
Peter qualified in 1992 and went on to complete further qualifications (DPDS) in Restorative dentistry and Endodontics in 2000. Peter has a special interest in and is passionate about Endodontics enabling a perfectionism to take form through thorough and intricate root canal fillings. In recent years, Peter has taken over sole ownership of the practice as we saw his colleague, Ulla Morrison, retire after 30 years at the practice. Peter's sheer talent, hand in hand with his professionalism and knowledge of the industry, contribute to his long established and adoring patient base. Despite 2017 marking Peter's 20th year at Castleton Dental, word of mouth around Farnham still serves Castleton well, reflected by our ever-growing list of patients.
Peter is an avid sportsman, with interest in playing squash and golf. He enjoys skiing with his family and is always paying close attention to what's happening at Wimbledon. Peter is married with 3 children and loves spending quality time with them– even though he feels his children are growing up too fast!
Dr Lara Kriek
Dental Surgeon
GDC Reg: 243998
Lara Kriek has been a hugely successful addition to the team here at the Castleton Dental Practice, having joined in April 2021. We are thrilled that Lara is working exclusively with us. We expect that this will be welcome news to Lara's patients, as the feedback we have received is faultless. Lara is a prime example of setting exemplary standards in regard to patient care and efficiency, with a calm and gentle approach, tailoring each treatment plan individually, contributing to a trustworthy patient-dentist relationship. Lara has completed a Masters in Restorative and Aesthetic Dentistry with Distinction, from the University of Manchester, enabling her to improve patient's confidence through their smile. This paired with her success in being a Elite Invisalign provider, contribute to her transformational smile makeovers. During her studies, Lara was awarded the Academy of Operative Dentistry, for consistent excellence in clinical dentistry. She also received the Alfred Woodhouse prize for academic excellence, awarded by Guys Kings St Thomas. Lara was also nominated by the Private Dentistry Awards as a finalist for the Best Young Dentist in the Southeast. In her spare time, Lara has recently developed a love for woodwork, undertaking workshops to widen her knowledge in carpentry. Lara also enjoys keeping fit at the gym and loves nothing more than spending time with her family.  We are incredibly pleased to welcome Lara to our team.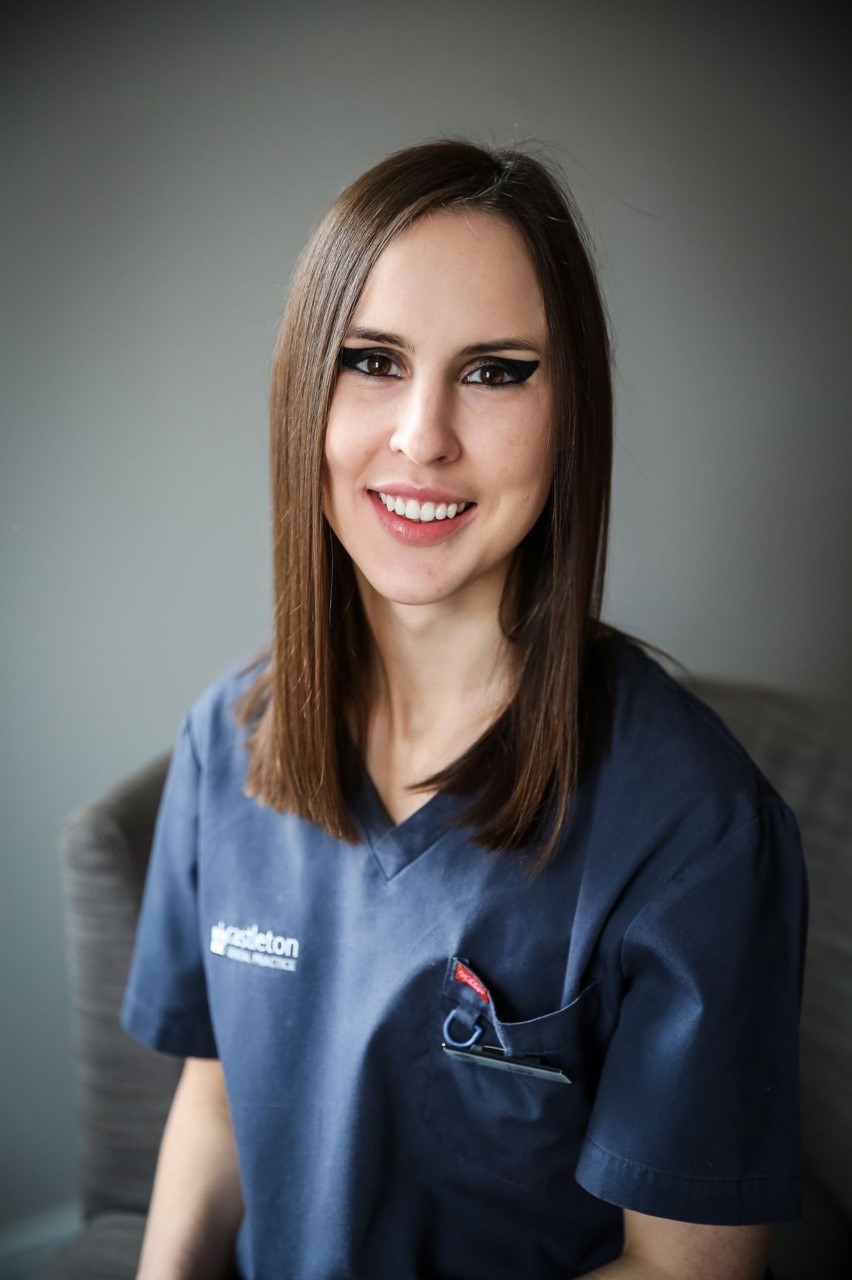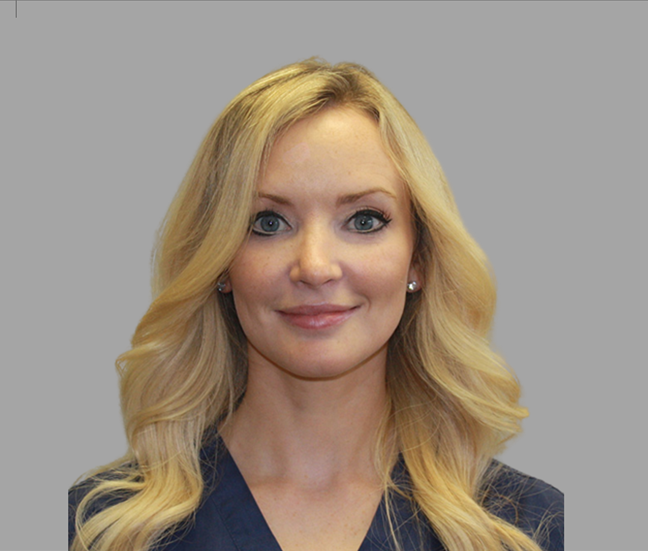 Dr Caoimhe Doherty
Implantologist & Oral Surgeon
GDC Reg: 176521
Caoimhe Doherty is the newest member of our clinician team, joining in October of 2021, she has a special interest in oral surgery, intravenous sedation, and implants, and is currently working one day a month with us, with her main focus being implant and extraction cases. Caoimhe graduated from Queens University Belfast in 2009 with distinctions. She then went on to undertake 3 years training in Oral and Maxillofacial surgery before going into general practice. Caoimhe has a Master's degree in implantology and continues to expand her knowledge, in order to provide the most innovative treatment to her patients. In her spare time, Caoimhe enjoys travelling to experience different food and culture, especially to countries where she can bring a snowboard or kayak.
Andrea Jay
Dental Hygienist
GDC Reg: 4125
Meet Andrea Jay, our longest serving hygienist at the practice, having started with us in 2007.
She qualified from Birmingham Dental School in 1991, and was awarded the Ash Instruments/Dentsply Prize for The Best Clinical Performance. She lives locally with her husband and 2 grown up daughters.
She is a member of the British Society of Dental Hygienist and Therapists and The British Society of Periodontology.
She enjoys keeping up to date with CPD and attending lectures. She has thoroughly enjoyed learning the new latest in EMS AirFlow technology which is now on offer here at Castleton. She has a non lecturing, friendly approach when treating her patients here at Castleton. She enjoys keeping fit with pilates and "slow jogging" 5K regularly around her local area! Cooking and gardening also keeps Andrea busy now her 2 daughters have flown the nest.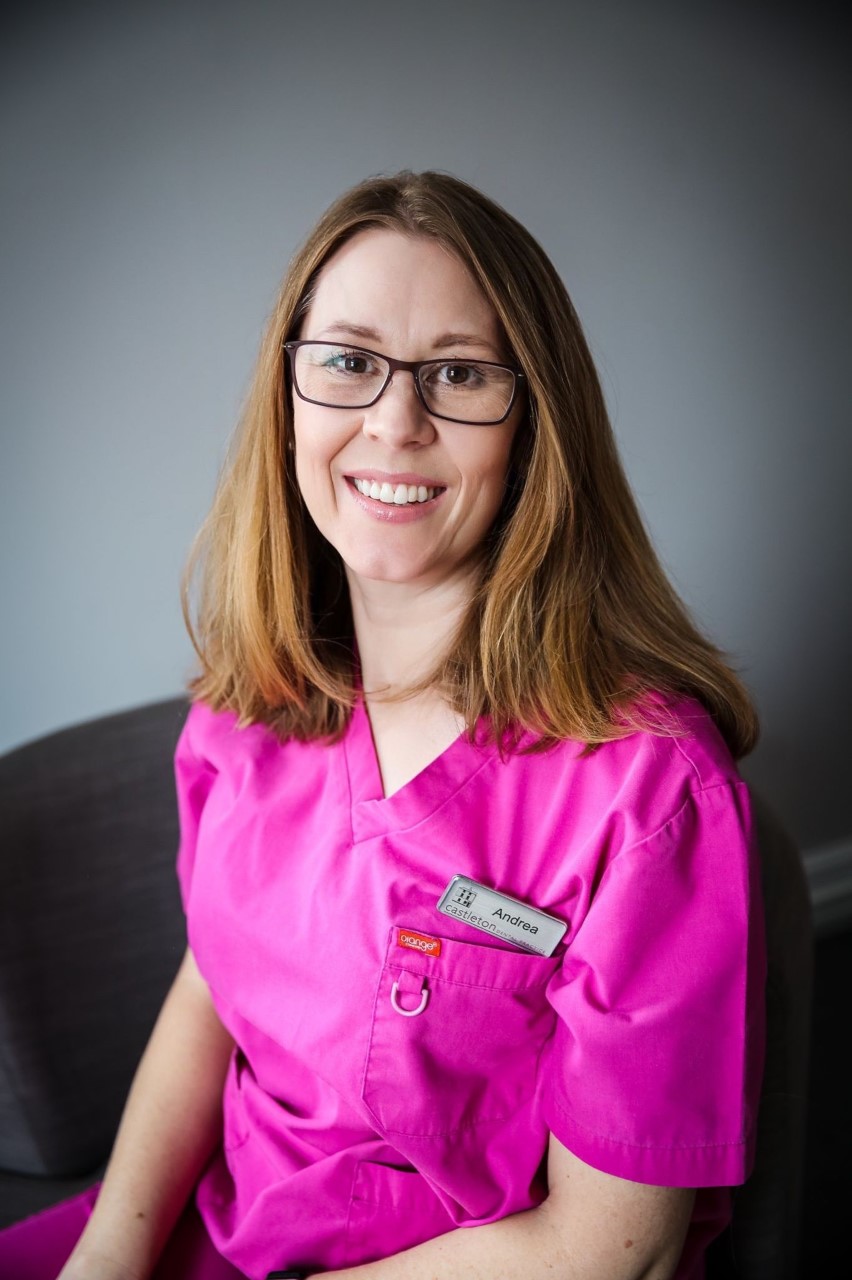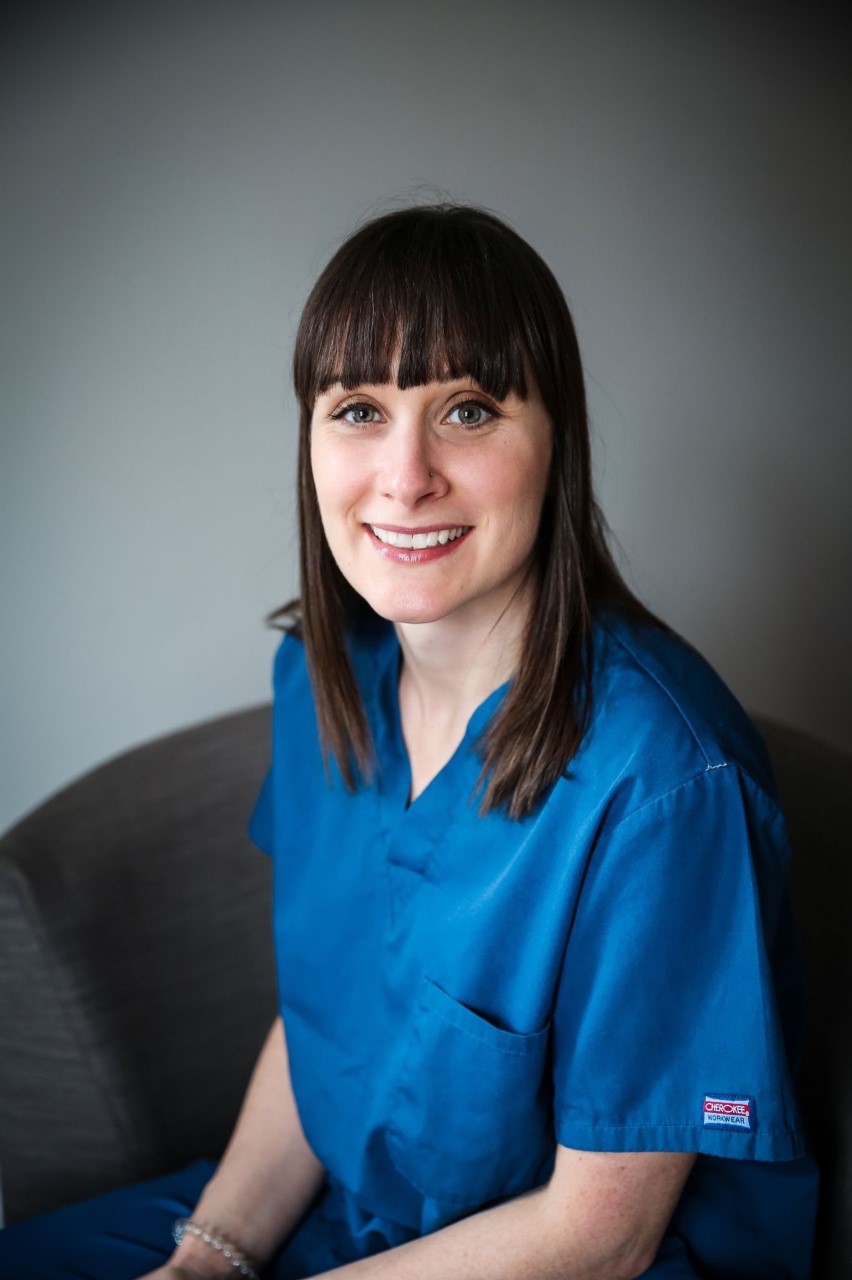 Katy Gandhi
Dental Hygienist
GDC Reg: 6541
Katy Gandhi is one of our hygienists here at Castleton. Katy qualified as a hygienist at Cardiff Dental Hospital, University Hospital of Wales in 2004. She joined Castleton Dental Practice in 2014 and has a special interest in patients with periodontal disease, dental implants and those undergoing orthodontic treatment. She provides individually tailored oral health advice in a relaxed and friendly manner and keeps up to date with current General Dental Council requirements for continued professional development. She is a member of the British Society of Dental Hygiene and Therapy.
Kate Collier
Dental Hygienist & Therapist
GDC Reg: 115021
Kate Collier is our latest dental hygienist and therapist to be added to our team. Graduating from Sheffield University 2008, Kate has experience in both an NHS community hospital and high end private sector. Kate also has experience in facial aesthetics and gained her basic and advanced Facial Aesthetics training with Dr Bob Khanna at his famous institute in Berkshire (2011). She has then continued her professional development by attending courses at an advanced level with Visage Aesthetics and Teoxane Lab UK. She is also a qualified ZO skin health and ZO medical practitioner and completed advanced NVQ level 4 in skin science.
Kate is a member of the British Association of Cosmetic Dental Care Professionals (BACDP).
She has also gained many years of experience in injectables, mesotherapy and chemical peels on Harley Street London.
Kate has a light gentle touch and likes to take her time with her patients, to listen to their concerns and help them achieve their goals. Restoring skin health, replacing volume loss, profile balancing and natural beautification is her passion.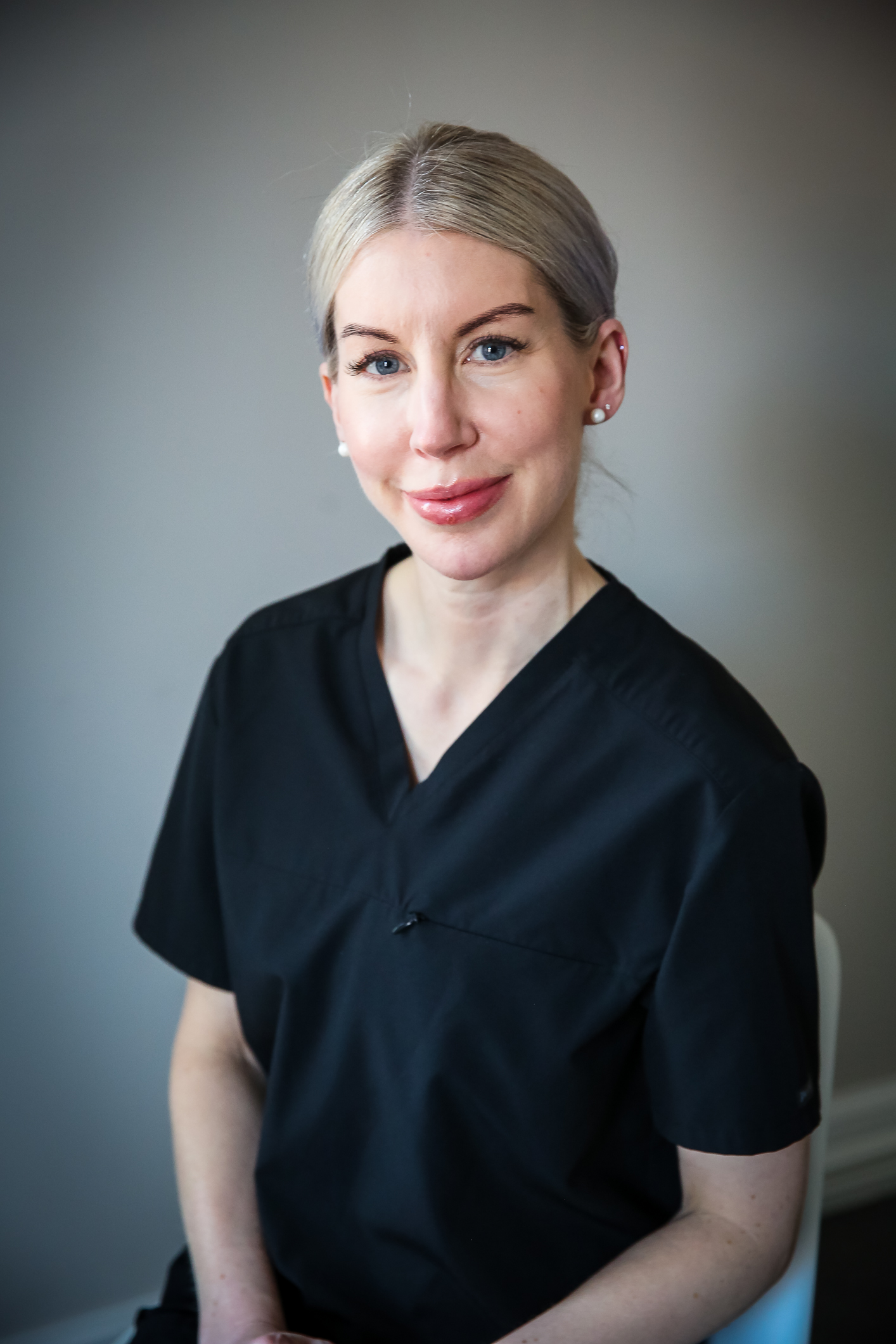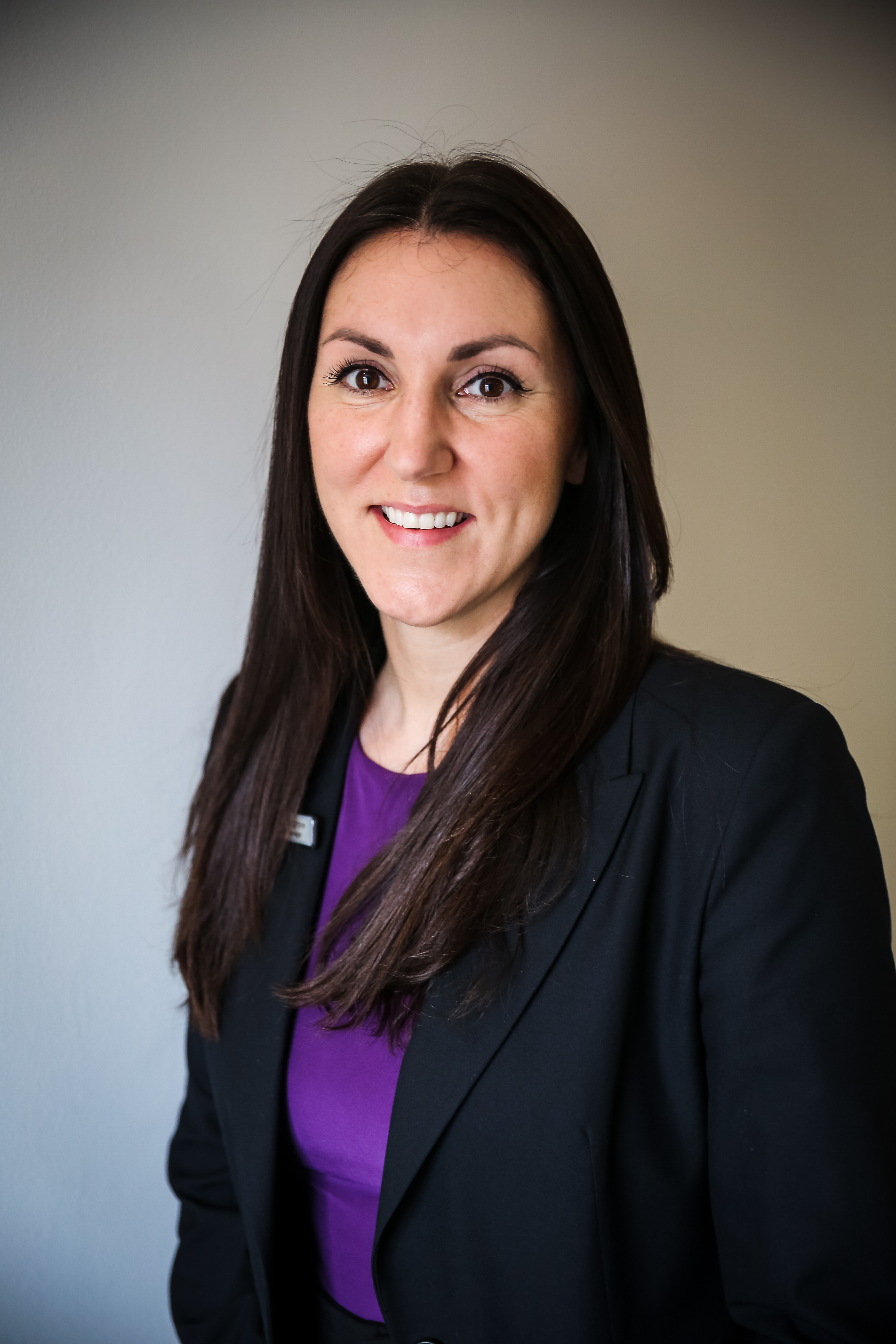 Laura Musgrove
Practice Manager
GDC Reg: 209678
Laura Musgrove is our lovely practice manager at Castleton. Laura registered as a dental nurse in 1998 and has thrived in the dental industry ever since. Laura has also spent a number of years managing practices in the local area. On top of running the daily happenings within the practice, Laura can also be found working on both the reception desk and still carries out clinical duties to keep her clinical knowledge up to date. Some of our long standing patients may remember Laura as she was with us at Castleton as Peter's nurse in 2002.
Laura became our practice manager in April 2021, and despite the wrath of COVID-19 and its implications, Laura has done an exceptional job in response, of keeping our patients' and staff members safe and continues to exude compassion and guidance to those who need it.
Despite having two young children, Laura is one of our full-time team members, and loves being able to spend time with her children and her partner when she gets home. With any spare time, she gets, Laura is a keen sports woman, playing netball and a regular at the gym and body combat classes.
Holly Bolsover
Treatment Coordinator / Registered Dental Nurse
GDC Reg: 119150
Holly Bolsover is a registered dental nurse and receptionist on our team here at Castleton. Holly qualified as a dental nurse in 2005 and has years of dental experience on her side – with dental nursing and reception duties both coming naturally to her, she is a favourite amongst our clinicians for her efficiency and dedication in practice. Holly will be a familiar face to our existing patients as she is one of the first lovely faces you see on coming to your appointment. Holly has recently been made Castleton's treatment coordinator! She has been appointed to this role because she approaches every patient situation with empathy and kindness and always goes above and beyond for every patient. When Holly isn't spending time with her husband and children, she likes to sing and act, enjoys keeping fit at the gym and loves to socialise with friends.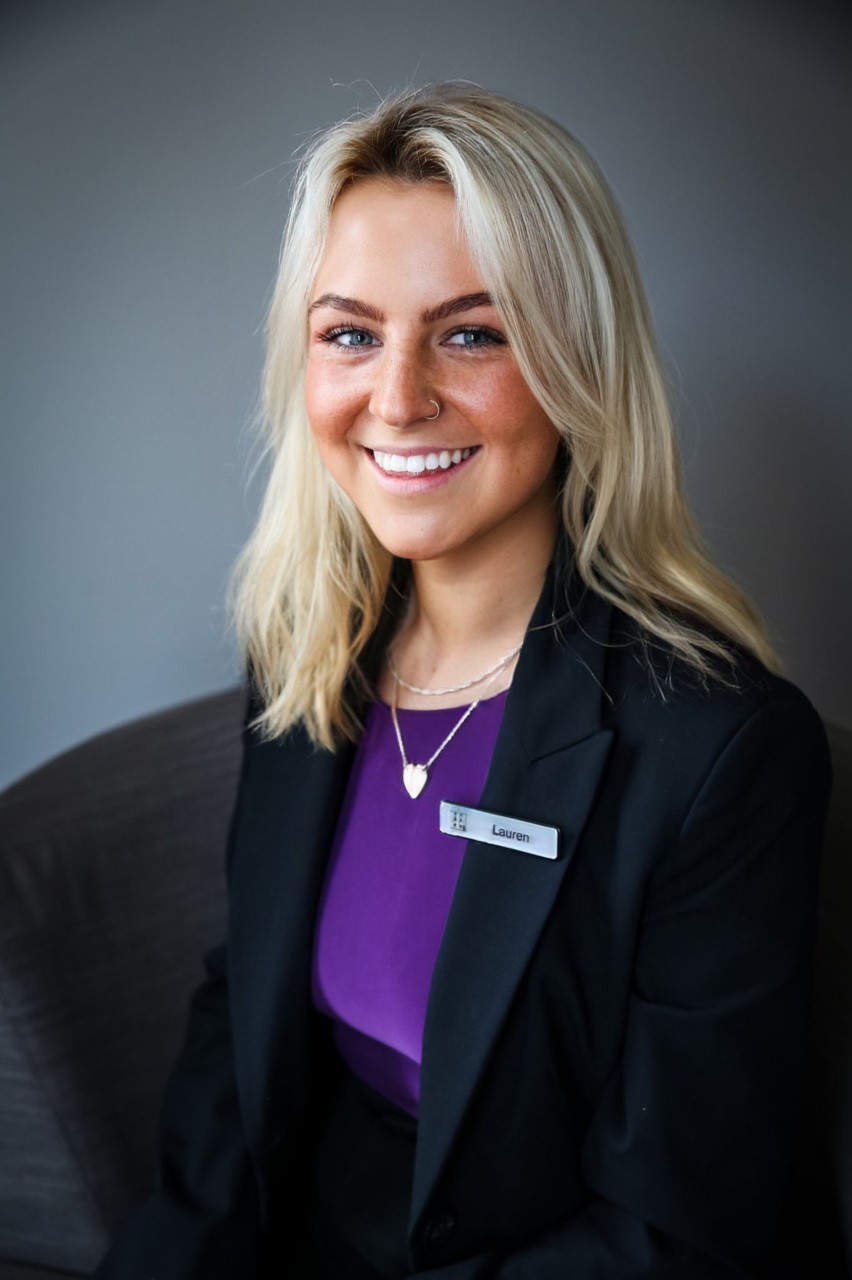 Lauren Sutton
Receptionist / Registered Dental Nurse
GDC Reg: 294021
Lauren joined the team in late 2021 and has proven in this short time that she is a valued and personable team member with staff and patients alike. She gained her dental qualification while working at an NHS corporate practice in Poole and has relocated to this area. Her pro-active and efficient nature coupled with her dental knowledge has been the perfect addition to our reception team. The practice is benefiting from her knowledge and understanding of social media platforms. This year will see her undertake the task of keeping us up to date digitally speaking, we look forward to having a far more prominent online presence in the future where her attention to detail and motivation to build this side of our business will be most welcome. Whilst Lauren might be one of our youngest team members, she has a very mature outlook on life. Jan 2022 started with a flawless driving test pass so she can now explore the area and can often be found in a garden centre or at a local market. Lauren loves nothing more than spending time with family and friends and is looking to buy her first home soon. She also has a passion for music and loves a festival.
Nicola Garwood
Registered Dental Nurse
GDC Reg: 152002
Nicky Garwood is our longest serving nurse, who has got years of dentistry experience behind her.
Nicky joined Castleton in 2013, but has been a dental nurse for 33 years, meaning she has worked with many dentists in her career and now continues in this style by working with Peter, Lara and Andrea.
Living locally, Nicky fills her free time with catching up with her two grown up daughters, who are both nurses, and as Nicky is newly engaged, she enjoys spending time with her fiancée. Nicky also likes to keep fit and healthy going to her Zumba classes and enjoys travelling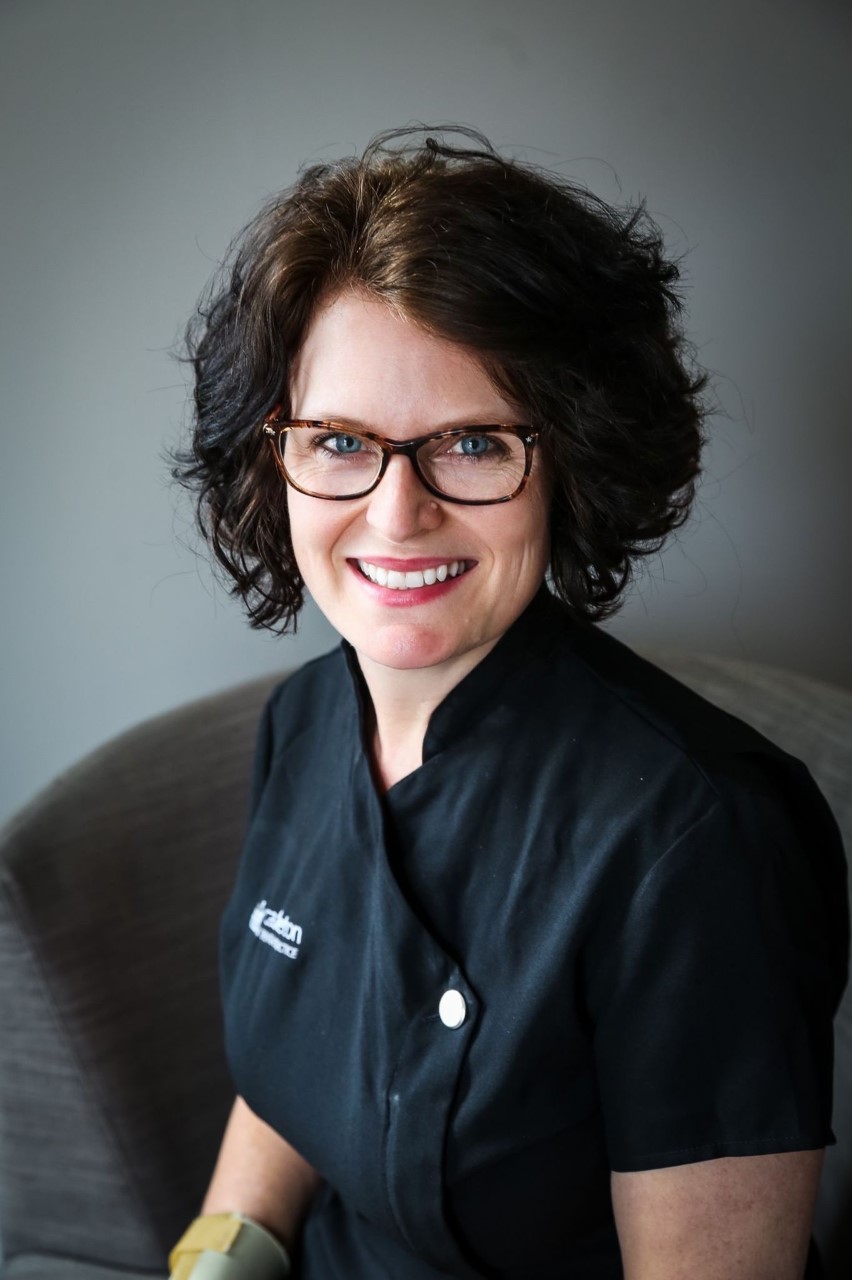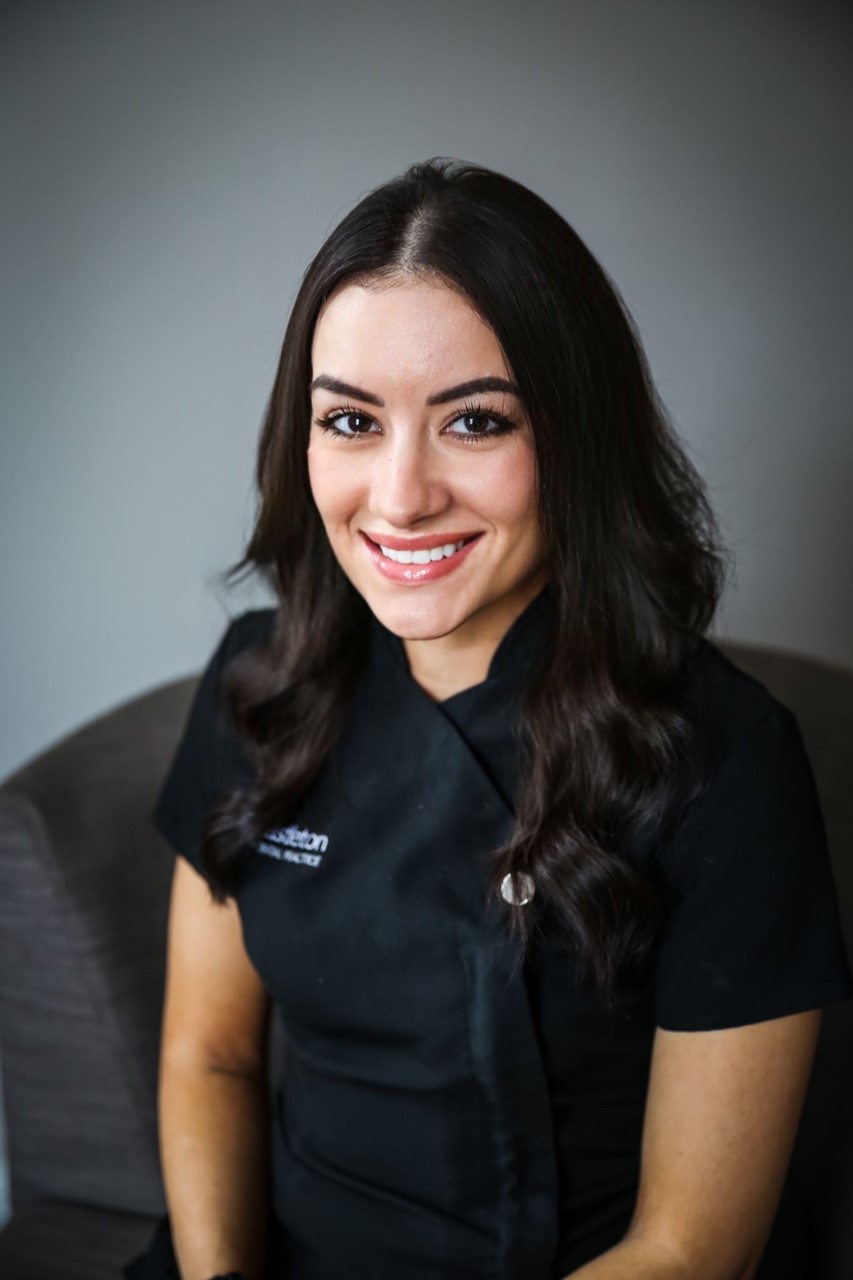 Tanya Teixeira
Registered Dental Nurse
GDC Reg: 262073
Tanya is a registered dental nurse who achieved a Diploma in Dental Nursing Level 3 QCF City & Guilds in 2016. Having started her dental career in 2014 & joining us in 2018 she brings with her a wealth of experience. In order to heighten her knowledge and passion for dentistry whilst here at Castleton, Tanya has completed her impression taking qualification and has recently qualified in radiography. Tanya has a keen interest in orthodontics and enjoys assisting Lara with her Invisalign cases. Tanya is a thorough and dedicated nurse, and we are lucky to have her on our team here at Castleton. Tanya enjoys spending her time at the gym and socializing with her friends.
Geraldine Coomber
Registered Dental Nurse
GDC Reg: 285116
Geraldine Coomber is a registered dental nurse here at the practice. She is a registered general nurse in the Philippines as well as being a dental nurse. Before joining the team, Gerry used to work in a private practice in Epsom specialising in implants where she gained her training as an implant nurse, which she now puts to use, working alongside our lovely Caoimhe. Gerry is also sedation trained, enabling her to work closely with our nervous patients, helping to put them at ease. Gerry is always working her hardest to ensure a seamless working environment for all staff. In her spare time, Gerry likes attending comedy nights with her husband.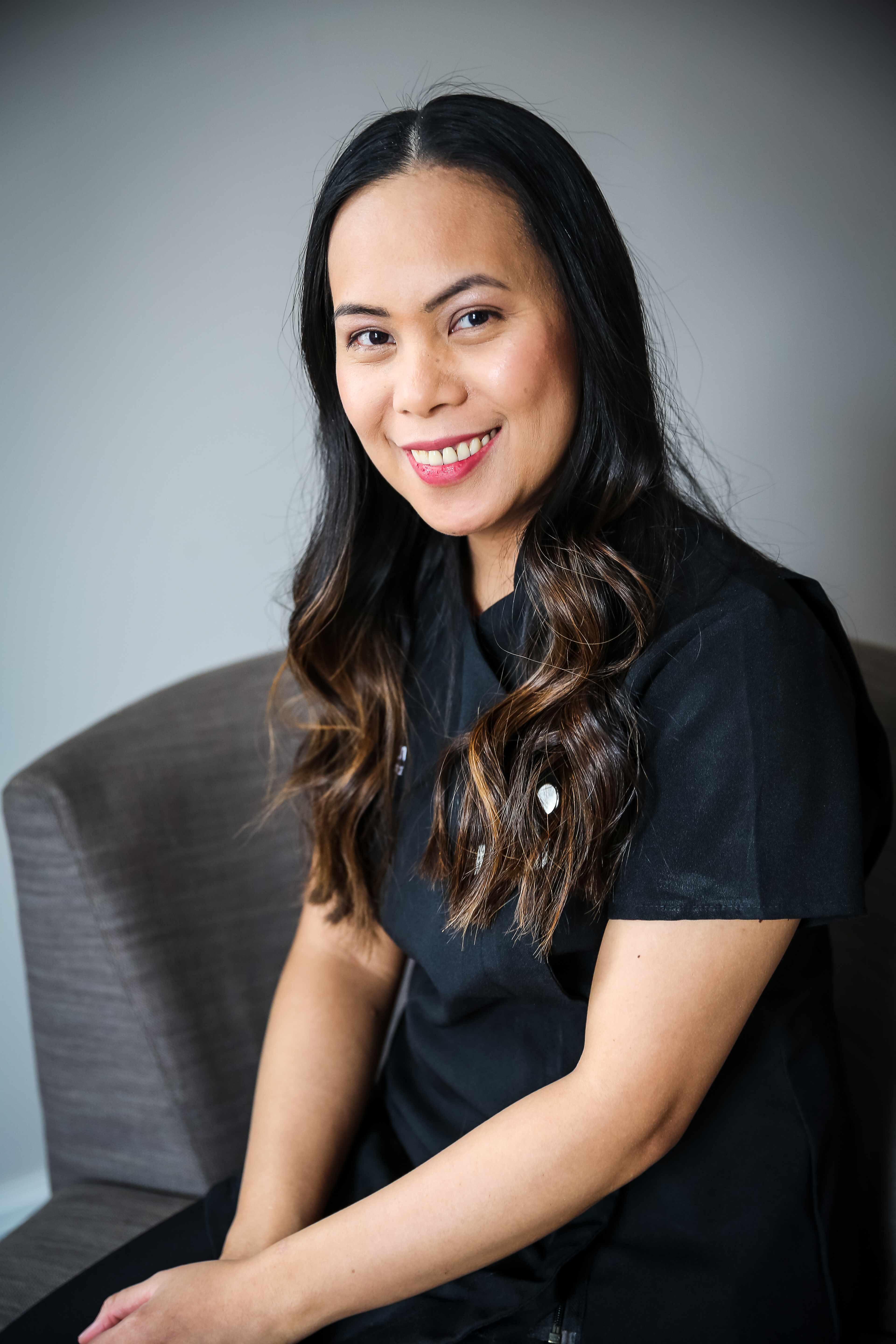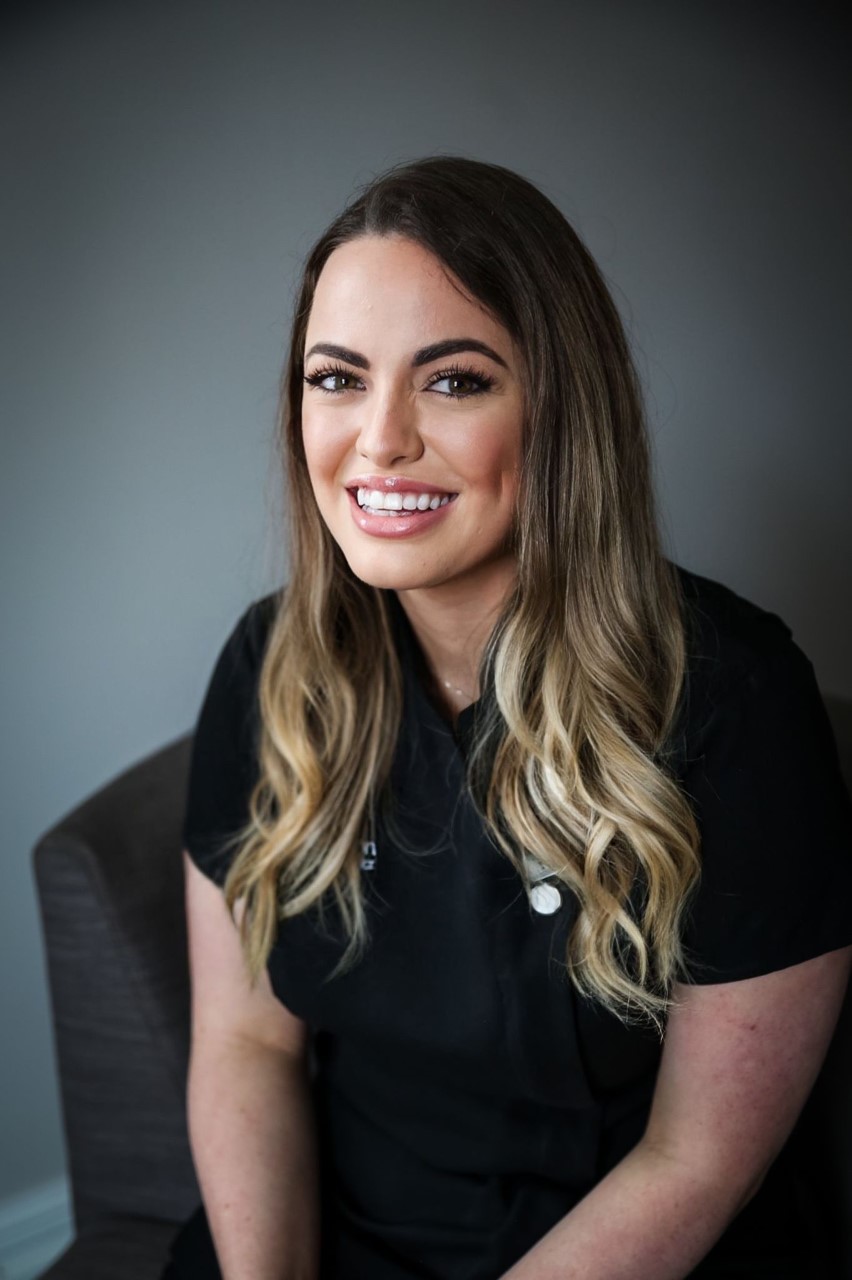 Molly Marshall
Registered Dental Nurse
GDC Reg: 280931
Molly Marshall is the newest member of our team here at Castleton and is a highly registered dental nurse. Despite loving her nursing career, Molly can be found both in surgery and on the reception desk, helping out in every way she can. Molly trained to be a dental nurse at the Dental Hospital in Bristol, learning every aspect of dental nursing and worked there for two years prior to entering general practice. Before joining our team, she worked at a mixed NHS practice and private practice in Bagshot. Molly is trained in implants, and she utilises this knowledge by nursing with our implantologist when she's in. Molly has just bought her first house with her partner and spends her spare time renovating it and socialising with friends.
Kaytie Green
Trainee Dental Nurse
Kaytie has joined Castleton after gaining experience as a receptionist at a practice in Camberley, during her time there, she grew increasingly interested in the dental nursing side of the industry and is now our trainee dental nurse in the practice. She has been a valued member of our team for just over a year now and is due to qualify as a GDC registered dental nurse in 2023 – and is progressing quickly. We look forward to Kaytie joining the rest of the team as a qualified nurse soon. In her spare time, when not studying, Kaytie enjoys spending time with her family, she has twin daughters, who inspired her to start her own bow making business and she enjoys nothing more than walking her 2 dogs: Perry and Winnie, on the beach.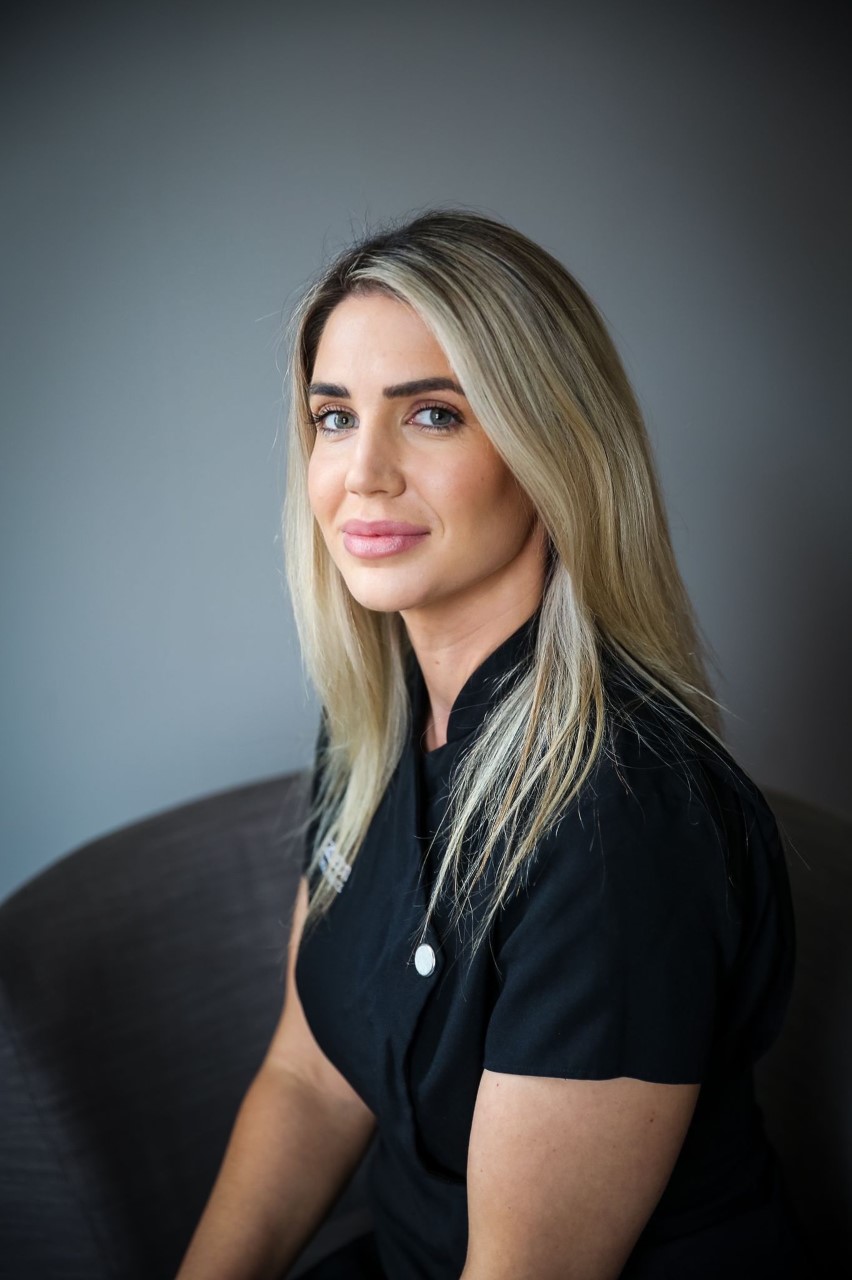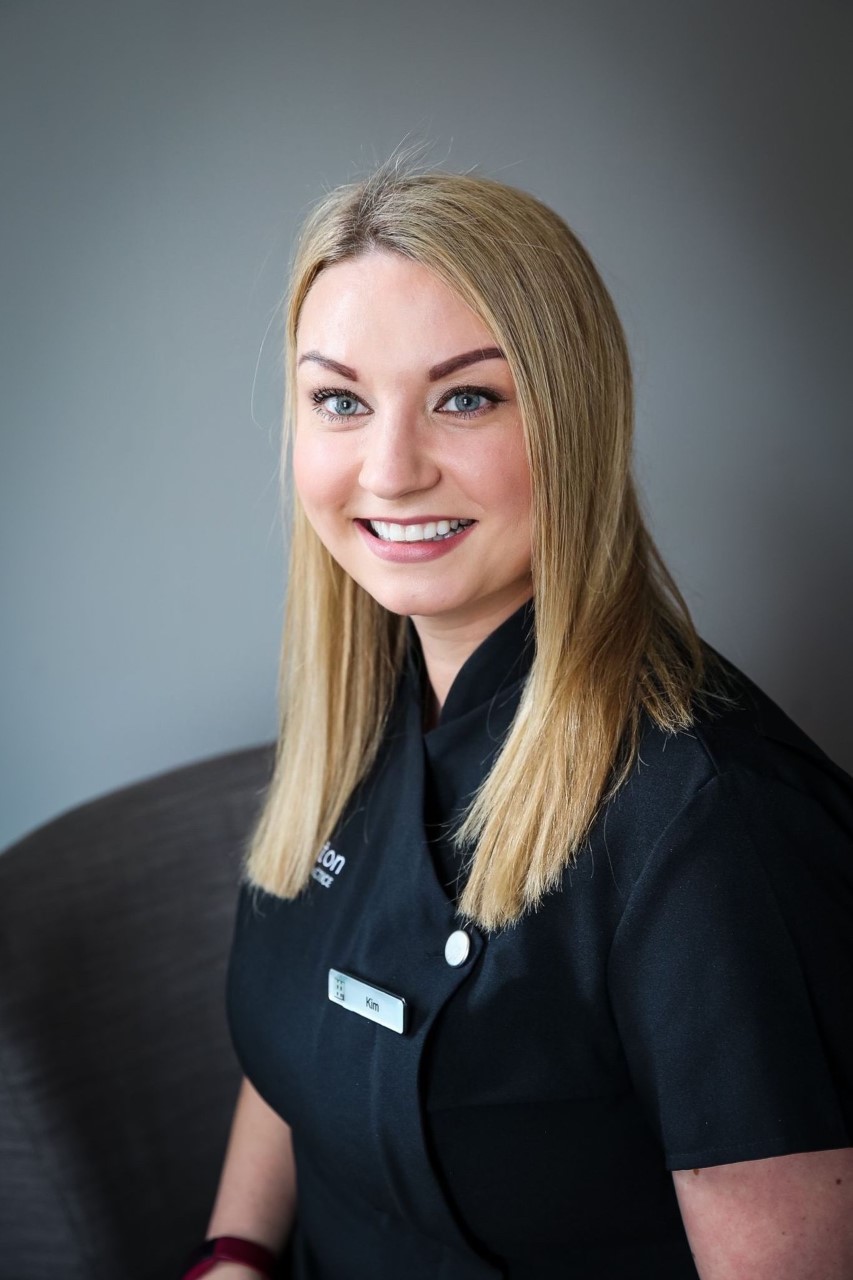 Kim Boswell
Registered Dental Nurse
GDC Reg: 156156
Kim Boswell is one of our registered dental nurses here at Castleton. She joined us in October 2021 as she moved down to Farnham from London. As she is used to the fast-paced dental world in Central London, Kim is an efficient and well organised individual, which resonates in the way she works. You will usually find Kim in the hygienist surgery nursing with our lovely hygienist Katy. In her spare time, Kim loves socialising with friends and enjoying days out with her two sons.
In Demand Services
Here at Castleton, we offer highly sought after services including Invisalign, composite bonding, implants, Airflow hygiene treatments (GBT), and many more.
Latest Innovative Technology
Our new iTero scanner, originated in San Jose, California, is our latest technological advancement in the practice. This method enables us to minimise patient discomfort by almost eliminating the need for impressions, unlike previous technologies. This time-saving and safe process, enables you to see your digital dental images.
The Best Qualified Team
Every member of the team here at Castleton, including our receptionists, are fully qualified and registered with the General Dental Council, ensuring a seamless experience throughout your dental journey.
Professionalism
Here at Castleton Dental, we pride ourselves on efficiency and competence. Enabling all patients' to have a comfortable, satisfiable and stress-free experience with every visit.
Personalised
No matter the appointment, whether it be a routine checkup, hygiene appointment or as part of a detailed treatment plan, each and every visit to Castleton Dental will be personally tailored to your every need and requirement.
Reviews
Despite us being proud of our established practice and its staff, this is only reflected in our Facebook and Google reviews, which is how most of our prospective patients' find us.
Call Us: 01252 715576
11 Castle Street
Farnham
GU9 7JA
Working Hours
Mon, Tues, Thurs 08:30am – 05:30pm
Wed & Fri – 08:00am – 05:00pm
Free Invisalign Consultation